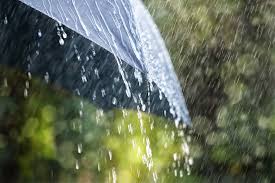 The weekend is almost here, and the forecast is calling for rain in the East Bay. It can sometimes be a challenge finding something fun to do on a rainy day, so I have highlighted a few of the great events happening locally this weekend. Let me know if you are planning to attend any of these, or if you know of any other great events happening you'd like to share!
Saturday, February 16th
Valley Children's Museum Super Saturday
Where: Gleason Dr. & Emerald Glen Park, Dublin, CA 94568
When: 11:00am
Enjoy hands-on creative play themed around the heart, for children age 2 - 10 years. Crafts, games and experiments, indoors and out, rain or shine! Heartbeat of the World drumming with Mr. Sy's Music Club, and treats from GoGoSqueeze.
Fenestra Winery's Annual Barrel Tasting Event and Futures Sale
Where: 83 Vallecitos Road Livermore, CA 94550
When: 12:00pm-5:00pm
Fenestra Winery's annual Barrel Tasting Event and Inaugural Futures Sale will take place on February 16, 17 & 18. Fenestra is proud to present the following 2017 vintage wines for your sampling and futures purchase: Merlot, Barbera, Cabernet Franc, Zinfandel and Cabernet Sauvignon.
Alameda County Spring Home Show: Fairgrounds, Pleasanton
Where: Alameda County Fairgrounds, Gate 8 or Gate 12, Corner of Bernal and Valley Ave, Pleasanton, CA 94566
When: 10:00am-6:00pm
Visit the 33rd Annual Alameda County Spring Home Show at the Alameda County Fairgrounds. There will be over 100 exhibits including custom kitchens and baths, windows and doors, flooring, pools, spas, and more. Make improving your home easy by talking with experts, and see how you can turn your home into the home of your dreams.
Sunday, February 17th
Shadelands Ranch Museum House Tour
Where: 2660 Ignacio Valley Road, Walnut Creek
When: 1:00pm
Many people living in and around Walnut Creek have no idea how Ignacio Valley Road got it's name. Visit the Shadelands Ranch Museum and take a tour to learn all about our local history.

Contra Costa Chamber Orchestra Concert - Let's Dance
Where: Lesher Center for the Arts 1601 Civic Drive, Walnut Creek, CA 94596
When: 2:00pm
The Contra Costa Chamber Orchestra will present "Let's Dance", featuring internationally acclaimed pianist Jeffrey LaDuer, who will performs with the orchestra. This is sure to be a great concert for the whole family.